ABOUT US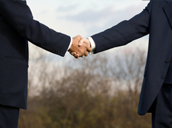 SOFT METHOD
METHOD is a leading Consulting company specialized in software methodology and Project Management since 1995
100%
results-oriented (see our references and testimonials)
We help you to implement pragmatically and effectively the following methods and standards in your own projects:   
-
SCRUM
/ Agile Project Management   
-
eXtrem Programming
/ Agile Software Development
-
CMMI
-
Project Management, Risk Management
We have experience of working with both:
-
Start-up
needing a quick and maximum Return On Investment with low financial engagement,
-
Major International Companies
dealing with complex projects spread over several continents (United States, India, China, Europe)
Accompaniment to
certification for any sizes of entities and projects having any level of complexity
High Level
Coaching
of your Project Managers:
-
We increase the maturity level of your Project Managers both juniors or seniors
-
50% of our operations are done within very large projects in support of project managers already PMI certified, to which we provide the key for the success
Our 4 Rules for a successful software development:
1.
Timeliness, On Time Delivery (Time to Market - Time Box)
2.
Strict compliance with the Budget
3.
Respect of the quality (process and product)
4.
In compliance with the functional objectives (meet business needs)
SOFT METHOD has governmental agreement as a recognized training organization
Our values:
Human values:
integrity, respect of others and of company values, because without human values nothing is possible
Team Spirit,
well-being of team members, development of potentials
Simplicity
of the implemented process
Pragmatic
approach (ie while implementing SCRUM and/or CMMI )
Effectiveness
of Project Management
Transparency
Monitoring and Reporting